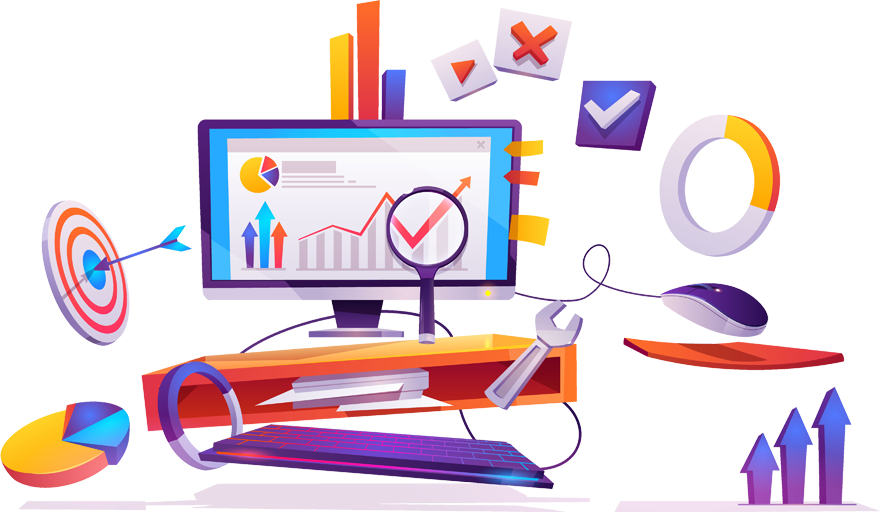 Be Found Online With
XOVI NOW
Measurable Results at Your Fingertips
Let's say you want to grow your business in the next year. You could start by investing some money in an SEO agency, but that seems like an overwhelming task for someone who doesn't have technical skills!
Luckily, there is an easier way : let us ensure that people are finding out what makes YOUR company great from their searches online using XOVI NOW.
Keywords
A 100M+ keyword database for research and inspiration
Get comprehensive keyword data
Find out which keywords your website's ranking for
Identify promising keywords for better traffic
Analyze your competition's keywords and rankings
Compare international markets
Profit from a 100M+ keyword database
Freelancers
XOVI NOW was designed to provide immediate value for your personal website or your clients' sites, from an initial site audit through recommendations to improve your search engine results.
Small and Medium-sized Businesses
You don't have to be an SEO expert to improve your business's Google rankings. XOVI NOW will identify the best keywords for your business while also keeping an eye on the performance of your competitors.
Flexible Pricing Options With
30 Day Money Back Guarantee

Projects
Full-Access Accounts
Read-Only Accounts
Competitor Benchmarking
Competitors per project
Keyword Research
Rank Tracker
Keyword crawls
Keyword check
Site Audit
Pages to crawl
SEO Advisor
SEO Text Optimizer
cPanel SEO Starter
$19.00/mes
1
1
0
2
500
Weekly
500 per project
cPanel SEO Professional
$79.00/mes
5
2
1
3
2500
Up to Daily
10k per project
Frequently Asked Questions
SEO is an acronym for Search Engine Optimization. It is an essential online marketing strategy dedicated to driving prospective customers to your website. Its goal is to optimize a website to gain top positions for selected keywords on search engines. This goal is achieved by strategically employing measures to improve the website's technical setup and contents and obtaining backlinks from other domains.
SEO is divided into three general categories:
Keywords and rankings
On-page SEO
Off-page SEO
SEO specialists apply measures to meet the search engine's ranking factors for each category. Search engines use ranking factors to determine the position in which it lists a website in search results.